The MOOC Unit
The MOOC Unit is responsible for the daily management and administration of the University of Copenhagen's MOOC project.
To ensure efficient capacity building within the University the MOOC Unit is also the central resource unit for platform and tech expertise, data collection and analysis, communication and knowledge-sharing in relation to large scale open online education.
In close collaboration with the course leaders and lecturers the MOOC Unit facilitates the planning and development of the course. The Unit has expertise in production of interactive video lectures, course design, and implementation of peer-assessed and computer-evaluated assignments, online discussions and other features offered by the Coursera platform.
The actual production is supported by the video production team, instructional designers and e-learning specialists from the Centre for Online and Blended Learning.
The MOOC Unit reports to the MOOC Steering Committee.
MOOC Start-up-Guide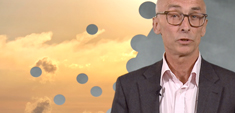 In this Start-up Guide, you will be taken through each phase of MOOC development, with each action assigned to either course responsible(s), lecturers or the MOOC production team.